Re: #DetroitInvasion
We made it to the bowels of hell, probably the only arena next to a "landfill?" or whatever the giant mound of dirt was.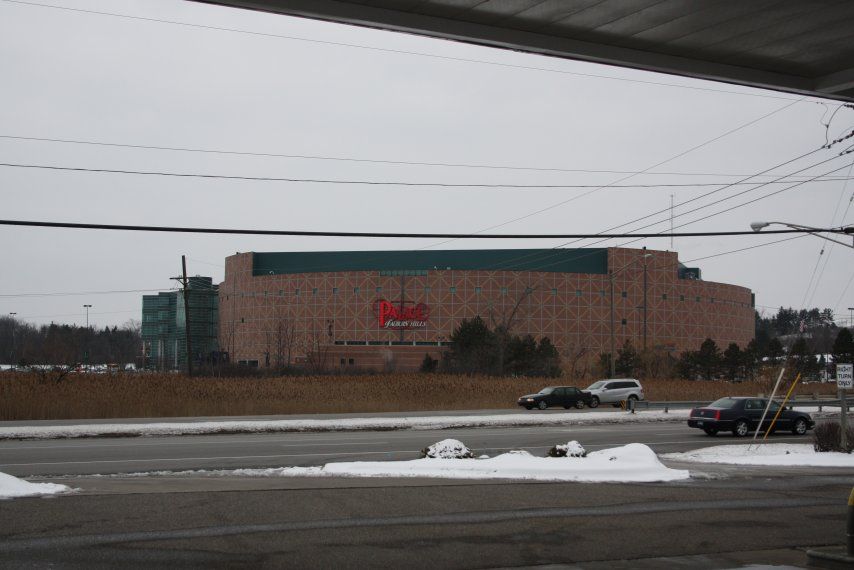 The group is surprisingly happy about this fact...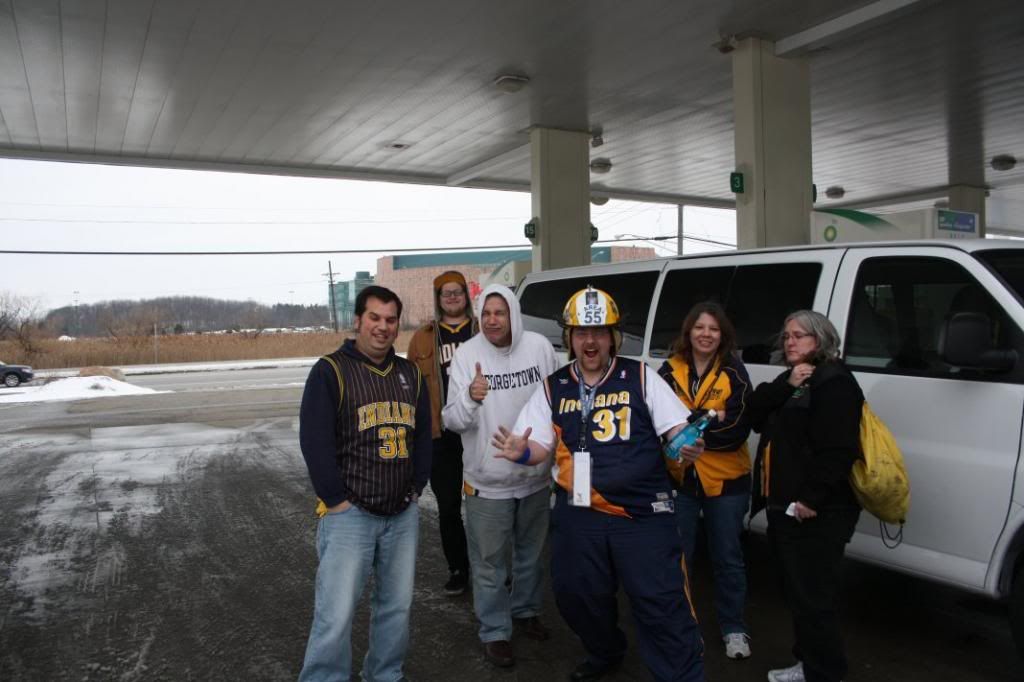 Before heading to Will Call, we parked out in a PTO appropriate area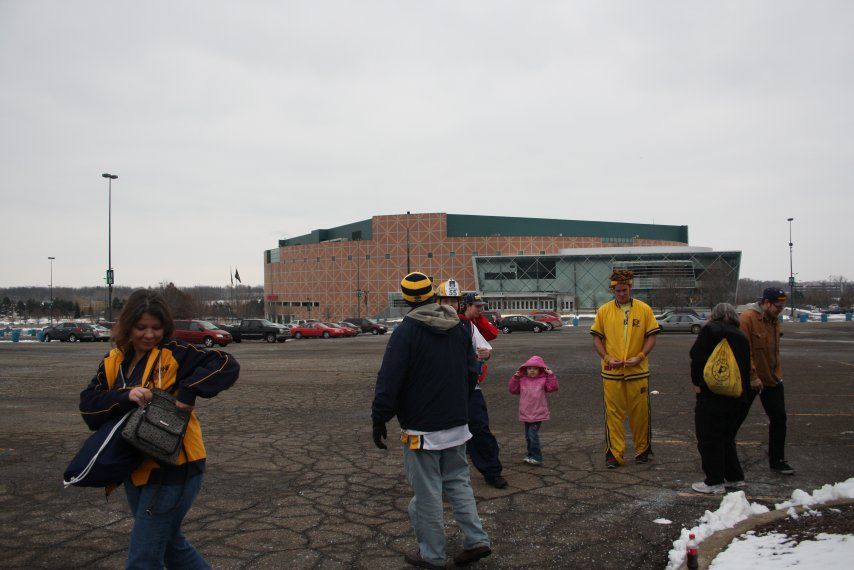 The Will Call/"main" entrance really is nice. The whole place has as strong, consistent silver glossy theme while the rest of the arena is silver highlights against strong red and blue. The style is ultra modern but they've done it better than Dallas or Oracle I think. The layout is the ticket booths to the right, the store to the left, and LCD screen "posters" in the center.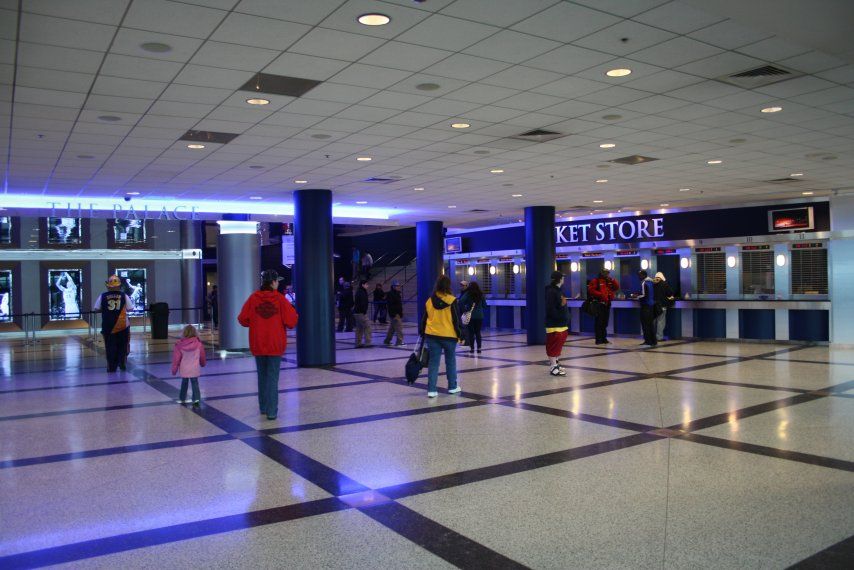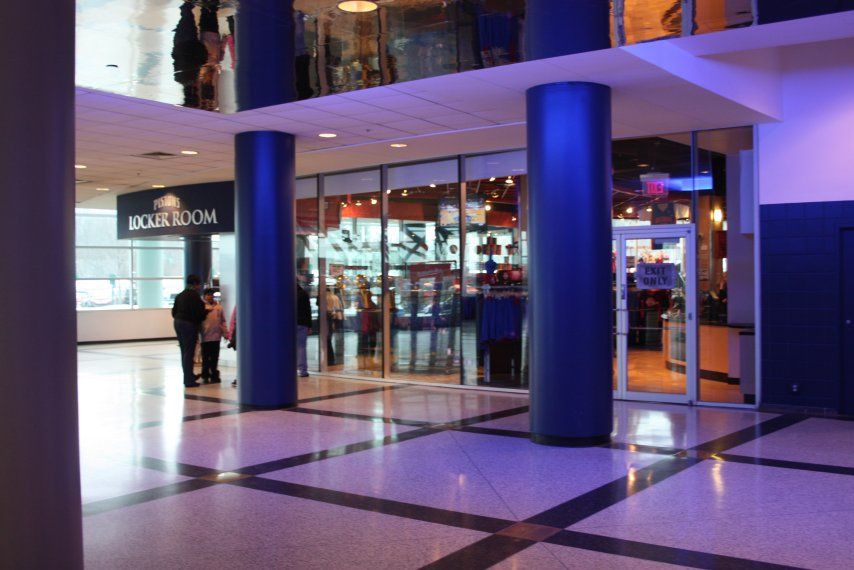 Notice the reflection from the ceiling. The "posters" fade to new pictures every few seconds. It's pretty classy actually.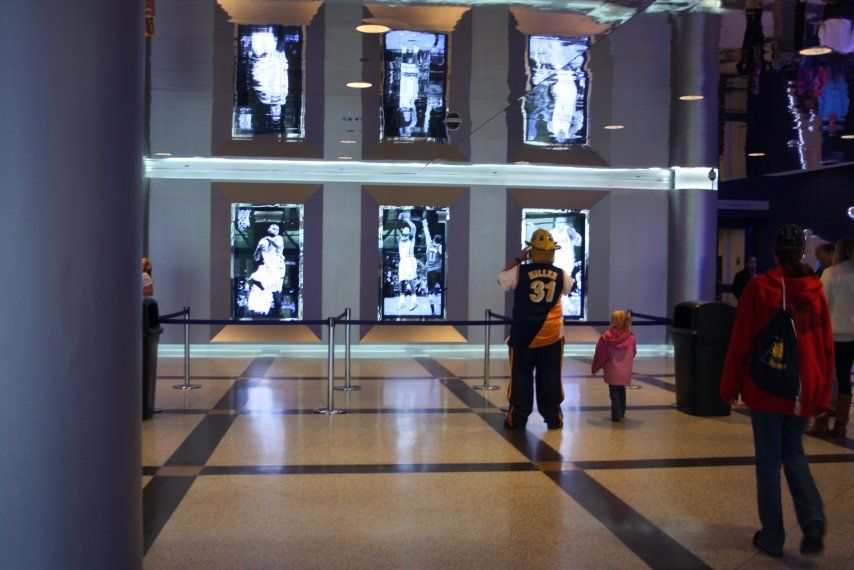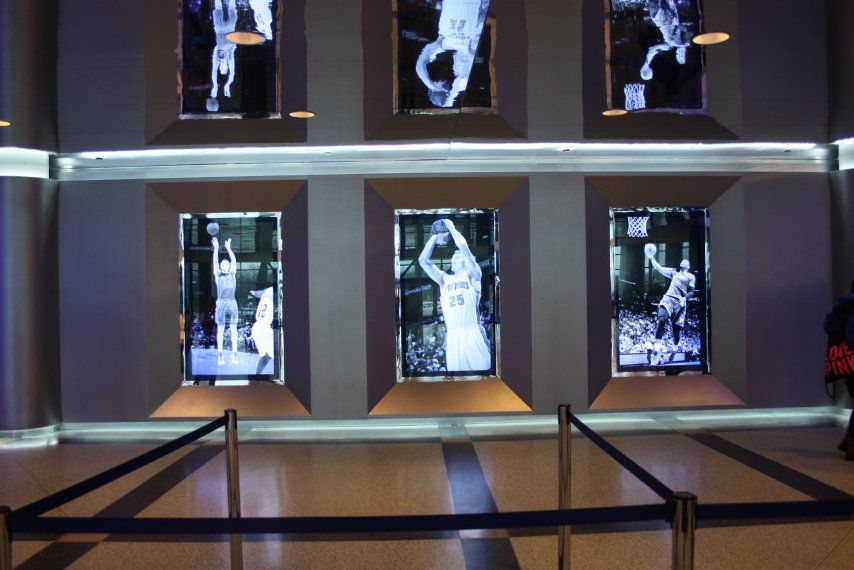 Here is one of the few concourse type photos I took. They don't have 2 concourse levels like us, they are like Sacto where one concourse has stairs that go up or down depending on your section. This is from the stairs going up.
Now it's on! The other van arrives, the other cars arrive and the teams suit up. I hadn't even thought about it since I'm not part of that, but it was funny to see it kick in. I was like "oh, yeah, of course they gotta do that", reminded of who I was with. Good stuff.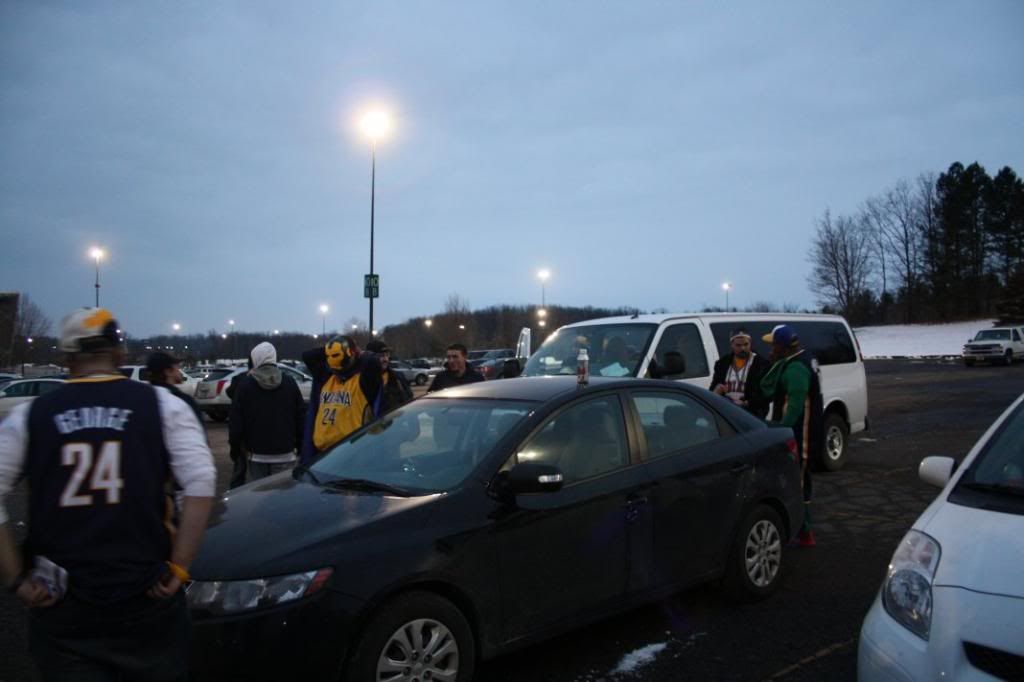 And then the Palace makes their worst mistake of the night. They honor our tickets...suckas!
About an hour early, it's empty but you can see the layout and unfortunately the undeniable banners.
Um (Fireman, sorry) makes his best effort to talk his way into some "better" seats. He failed, but not before the usher helped him take a photo. Charmer.
There were several groups in the arena. Some were A55/G2 people that upgraded, but a lot were people that none of us knew or knew were coming. This group came up and talked to us and I heard them talk about trying out for A55 next year.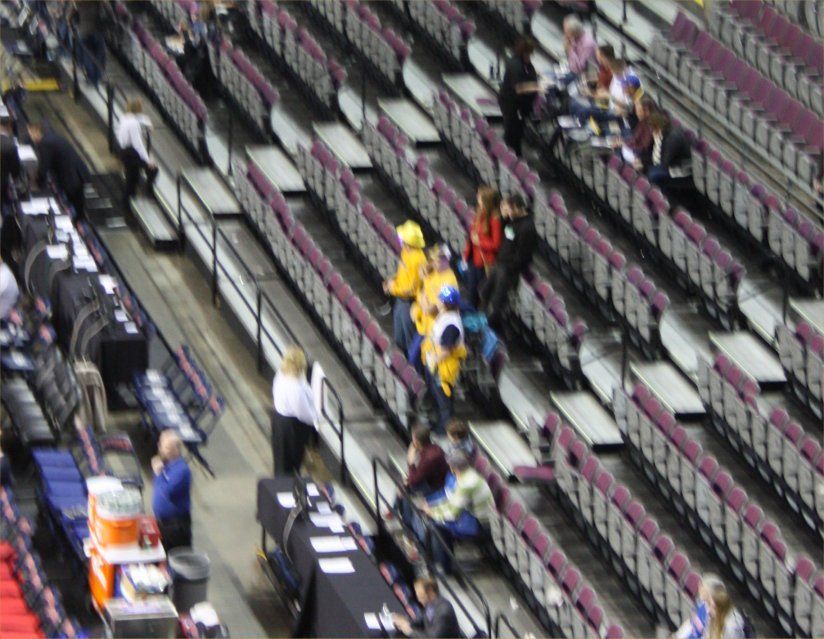 Some of the fans in this group were the upgraders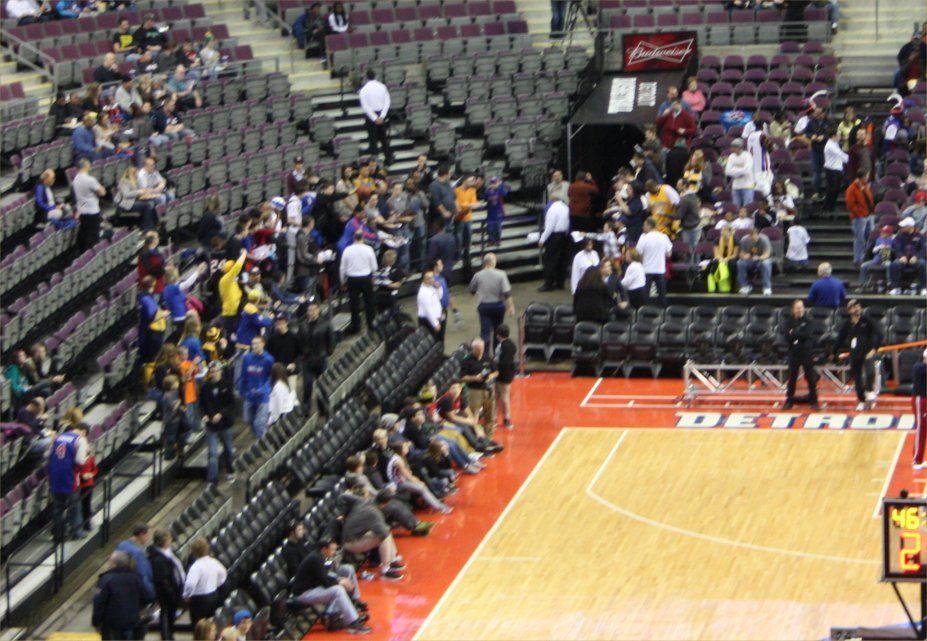 WARMUPS! DANNY WARMING UP!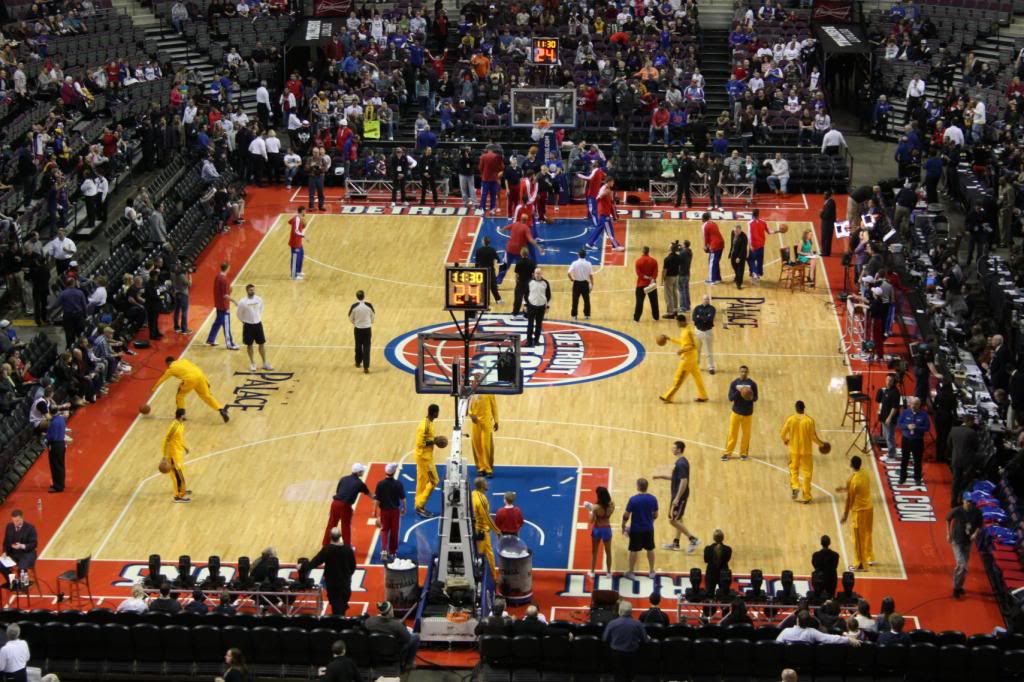 Anthem...this was the last non Dubstep or Disco song we heard all night. IndySportsGirl joked that Magic Mike danced to one of the songs we heard. Might not even be a joke.
For the announced crowd size it seems modestly empty at tip.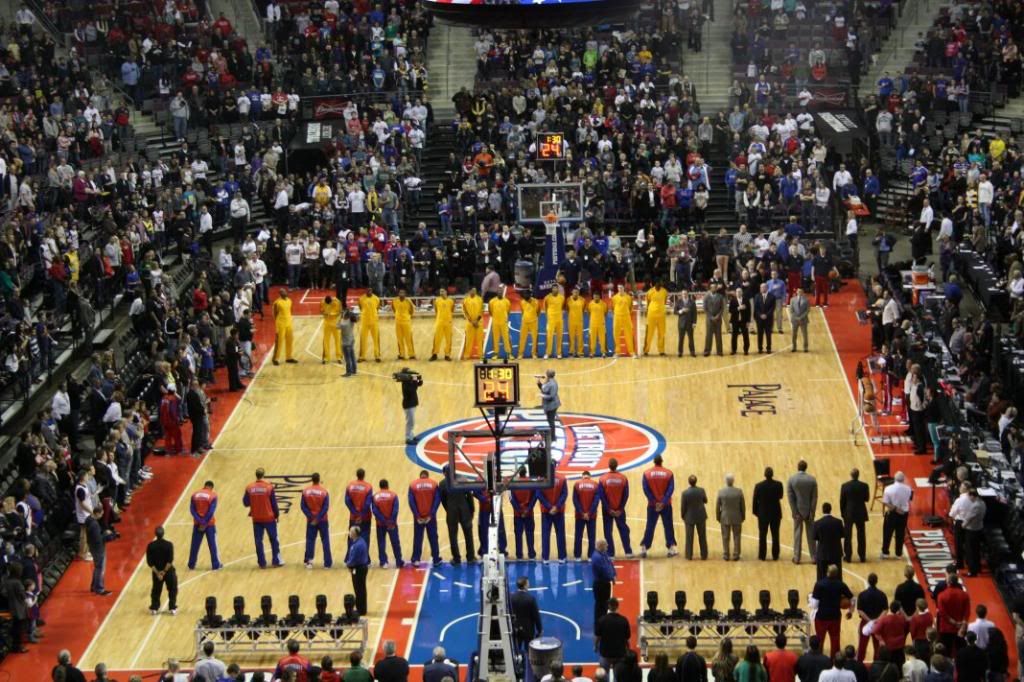 We chanted up the players during intros
Fireman and Pacero survey the crowd for Pacers fans right before tip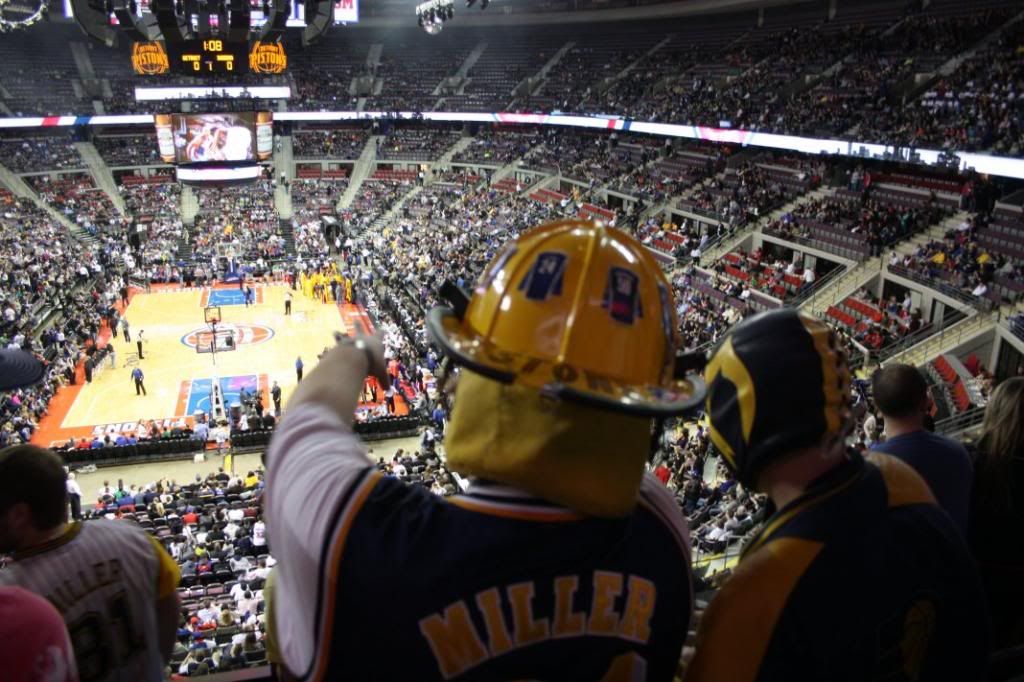 The tip-off. Sorry but the actual tip came out blurry. It's tough using that shorter lens from so far away.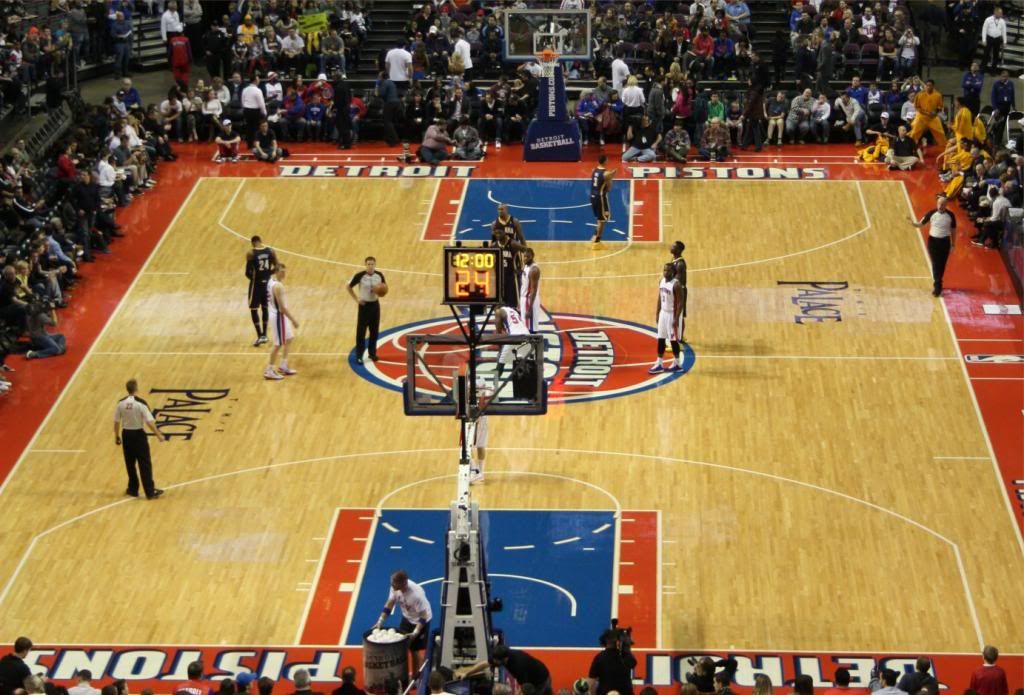 I have tons more but I'm still cropping, editing and sorting out the best. But here is one "in-action" shot. I don't think I'll have any in this batch that catch a great play. These will just be "flavor of the moment" shots