Two words..."face scan"
I am so psyched for the release of this game, even though I am in that weird place as a Pacers fan going into a season hard to get psyched about. In case you don't know about this "face-scan" business, it was released yesterday that, using the PS4/Kinect(Xbox) cameras, you will be able to digitalize your face and upload it onto your My Player for Career Mode. This will take the level of addiction and immersion of the game to a whole new level. Here is a vid of the news released by 2k yesterday: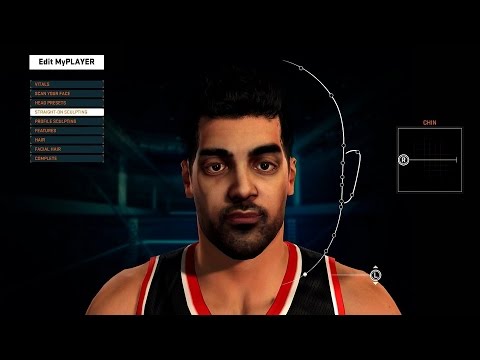 Now, on to a conundrum I have as a Pacers fan: I only play these games for MyGM and MyCareer, and put most time to MyGM. What sucks for Pacers fans this year is that the MyGM experience, if following previous games, will start the 14-15' season with Paul George at full health. Now, while this may seem fun for some fans, I would much rather simulate the real experience of the season, that of trying to develop players and figure out a system to work with the glorious return of Paul George a season later (maybe after a decent lottery pick as well!). So, in actuality, I am even more psyched for NBA 2k15, IF in fact there is a way to legitimately start MyGM/MyLeague mode with current NBA injuries accounted for. I would love to fight for a playoff seed or develop Hibbert as a force over the 14'-15' season, while increasing the opportunities for guys like Solomon Hill. This would be an awesome feature to the game and one I hope they consider. The cheap and annoying way to get around this is to just bench Paul George, but this will lower his morale over time, taking away from the overall experience. Any suggestions or tricks I am not aware of? I would be very annoyed if I was playing Paul George to a certain MVP season in the game, while in real life he was rehabbing. Something about that bothers me, since I enjoy the "simulation/realism" aspect of the game.
What are everyone's thoughts on NBA 2k15 this year? Face-scan hype'd?