Pressure is something you feel when you don't know what the hell you're doing
After two massively altered NBA seasons, we're (almost) back to normal. First 82 game schedule in 3 years, arenas mostly back to full capacity, and LeBron James once again has re-loaded his team with multiple superstars. The reigning champion Milwaukee Bucks? Gonna take some getting used to. Do the Suns still rule the west? They might. Can the Nuggets finally stay healthy? Can the Mavericks ever find Luka Doncic some help? Which lottery teams from the East will become this year's Hawks/Knicks? Will Ben Simmons ever find a home?
And to start us on our journey, the best player ever to wear #18; a league MVP and 2-time champion. I am, of course, referring to.... Dave Cowens.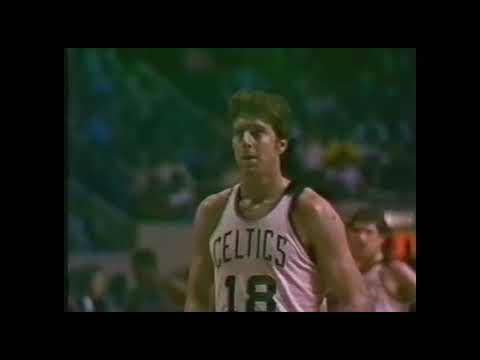 Previous threads:
2004-05:
https://www.pacersdigest.com/forum/t...ad-nba-edition
2005-06:
https://www.pacersdigest.com/forum/t...s-05-06-thread
2006-07:
https://www.pacersdigest.com/forum/t...ghts-2006-2007
2007-08:
https://www.pacersdigest.com/forum/t...v-a-new-season
2008-09:
https://www.pacersdigest.com/forum/t...ghts-2008-2009
2009-10:
https://www.pacersdigest.com/forum/t...the-jedi-again
2010-11:
https://www.pacersdigest.com/forum/t...dvent-children
2011-12:
https://www.pacersdigest.com/forum/t...s-the-8th-i-am
2012-13:
https://www.pacersdigest.com/forum/t...-ix-ode-to-joy
2013-14:
https://www.pacersdigest.com/forum/t...-miami-s-crown
2014-15:
https://www.pacersdigest.com/forum/t...wties-are-cool
2015-16:
https://www.pacersdigest.com/forum/t...ttack-eyebrows
2016-17:
https://www.pacersdigest.com/forum/t...me-kingslayers
2017-18:
https://www.pacersdigest.com/forum/t...r-second-place
2018-19:
https://www.pacersdigest.com/forum/t...mazing-fantasy
2019-20:
https://www.pacersdigest.com/forum/t...against-itself
2020-21:
https://www.pacersdigest.com/forum/t...up-to-meet-you