I'm surprised no one already posted a thread about this. I saw this on Bleacher Report last night and SBNation picked up the story along with a couple of other outlets: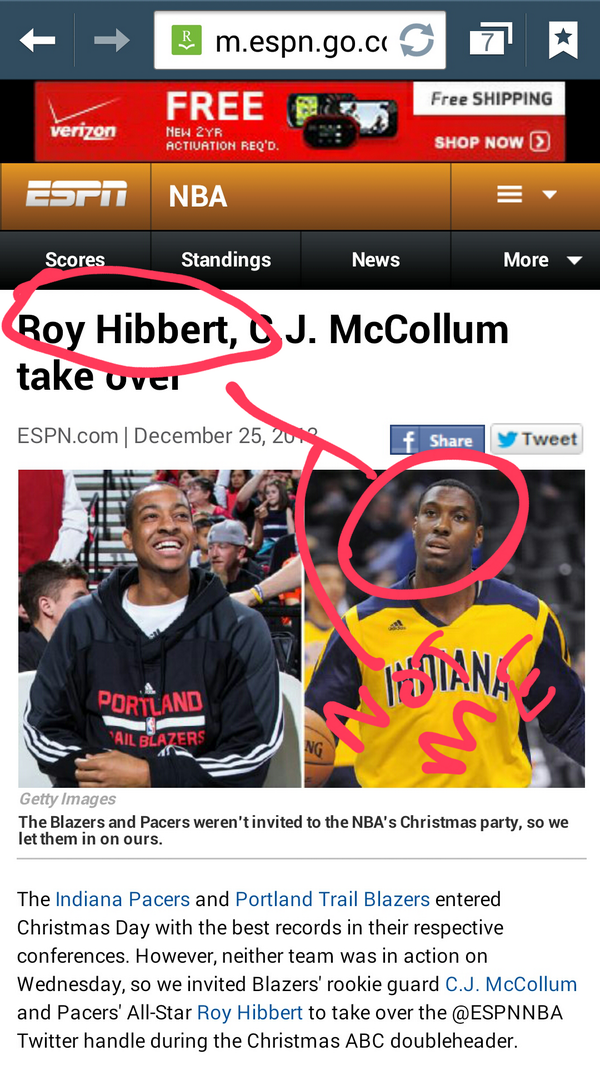 http://www.beyondthebuzzer.com/2013/...mmate-article/
Roy Hibbert Upset After ESPN Posts Photo Of Teammate In Article About Him
Mack 12/25/2013 0 Comments
Despite Roy Hibbert taking over the @ESPNNBA Twitter account on Christmas Day, ESPN still made the mistake of posting a photo of Pacers forward Ian Mahinmi in an article about Roy Hibbert, thinking that it was him.
The Pacers center took to Twitter later on to react, posting a picture of the error with a circle around Mahinmi's face that read "not me." Ouch.